Edited 3/20/2014: The contest is now closed. I'll be announcing winners on 3/22. Thanks to everyone who entered!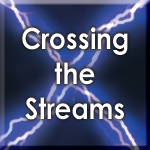 I'm taking part in Crossing the Streams 2014, an awesome book giveaway contest where readers have the opportunity to win a lot of books from twenty exciting writers of fantasy and science fiction. Here's how it works.
Each author is running their own book giveaway on their site, and you're welcome to enter every author's contest. Two winners will be selected for each site (although each author will have their own criteria for winning–pay attention when you're signing up!), but every single person who enters the contest will also be entered into the Super Prize Drawing, where you can win the mega-package of a signed book from each and every one of us. That's right: you could win nineteen amazing books! (I know I said there were twenty writers and nineteen books–two of the authors work together as a team.)
My contest:
You may only enter once. Send an email to wendy at winniewoohoo dot com, with CROSSING THE STREAMS as the subject line. In your email, tell me about a mother you think should be recognized for her awesomeness–maybe she's your mom, maybe she's a historical figure, it doesn't matter. You can write as little as one sentence or as much as a few paragraphs, but please know that by submitting, you consent to let me quote your entry and use your name on my blog. (I'm writing a big post about amazing mothers, and if you say something really great, I want to share it.)
One winner will be selected based upon how interesting your entry is. The other will be chosen totally at random! And of course, every entrant will be entered into the Massive Multi-Author Contest (MMAC?).
Entries must be received between February 19th and March 19th, 2014.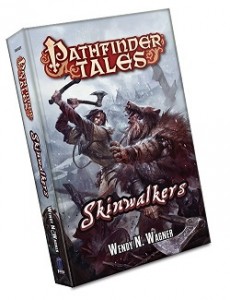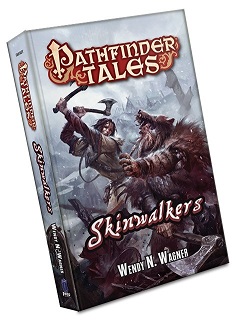 What you win:
I'll be giving away signed copies of Skinwalkers, my new Pathfinder Tales adventure novel. The book isn't due out until mid- to late-March, so you might have to wait a few weeks before I can actually mail it to you. But don't worry, you'll get it!
Why don't you go check out the other authors who are participating in this great giveaway? I can promise you: they're all terrific writers with amazing projects out in the world.
Thanks, and good luck!