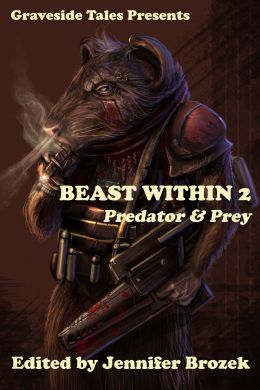 I don't know about you, but I'm a sucker for a good werewolf story. Any tale where ordinary people
grow hair and claws and wreak havoc in another shape makes me happy.
That's why I'm excited to say that the anthology Beast Within 2 was released this week! It features my story "Solitary Instincts," the story of a werecougar in 22nd century  Portland.
You can order this one from Amazon or from Graveside Tales, but if you buy right now at Graveside, you'll save $2!